Dr Lianny Tjoa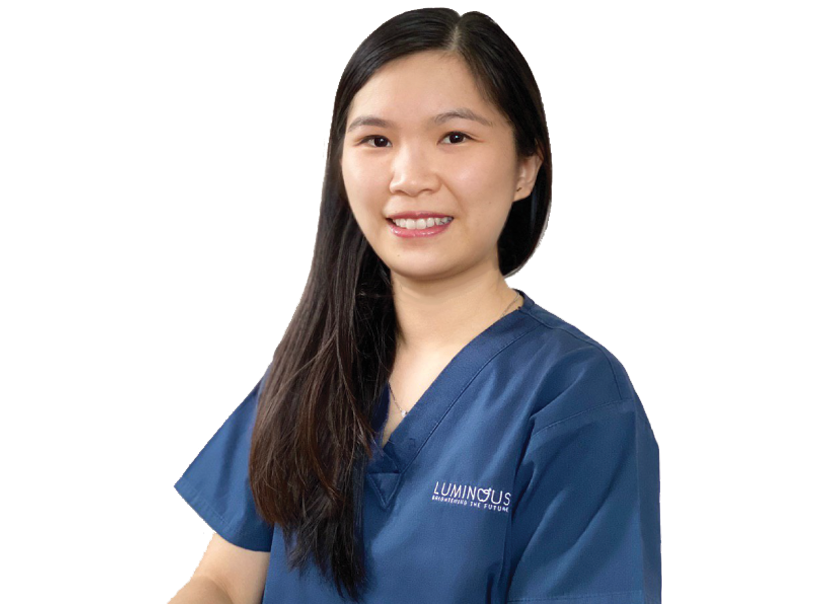 General Dental Practitioner
Dr Lianny obtained her Bachelor of Dental Science (BDSc) from the University of Melbourne in 2012. She successfully completed her dental placement in rural and metropolitan areas in Australia before relocating to Singapore.
Dr Lianny joined Luminous in 2013 and her area of practise includes General Dentistry, Orthodontics (conventional braces & invisalign), Oral Surgery and Multidisciplinary Treatment Planning.
Concomitantly, Dr Lianny is a firm believer in giving back and helping out in the community. During her free time when she is not volunteering, she spends quality time with her family and goes on a food hunt around Singapore.
Education/ Professional Courses
• Bachelor of Dental Science, University of Melbourne (BDSc)
• 2-year Progressive Orthodontic Seminar Programme (POS)
• Bicon Dental Implant Course
• Invisalign certified
• Wisdom Tooth Management Course
Areas of Interest
• Oral surgery
• Orthodontics
• Cosmetic Dentistry