Dental Veneers are thin shells of porcelain or composite resin that are custom-made to fit over the surface of the affected teeth, providing a natural and attractive appearance.
Dental Veneers can be used for tooth/ teeth that are discoloured, chipped, misaligned, worn down, uneven or abnormally spaced.
The two most common materials used in dental veneers are composite resin and porcelain, bonded with resin cement. To allow the Veneers to fit nicely on the surface of the tooth, a small portion of the tooth will need to be removed.
FAQs
1. Will my teeth feel sensitive after the procedure?
Your teeth will feel sensitive for a few days, especially to hot or cold temperature.
2. How do I maintain my veneers?
Avoid hard foods.
Brush and floss regularly.
It is advisable to avoid coffee, tea, coloured drinks and stain-inducing foods.
3. Do I need to come back for regular reviews?
Do return for regular checkups to allow the dentist to review your veneers and other prosthetic work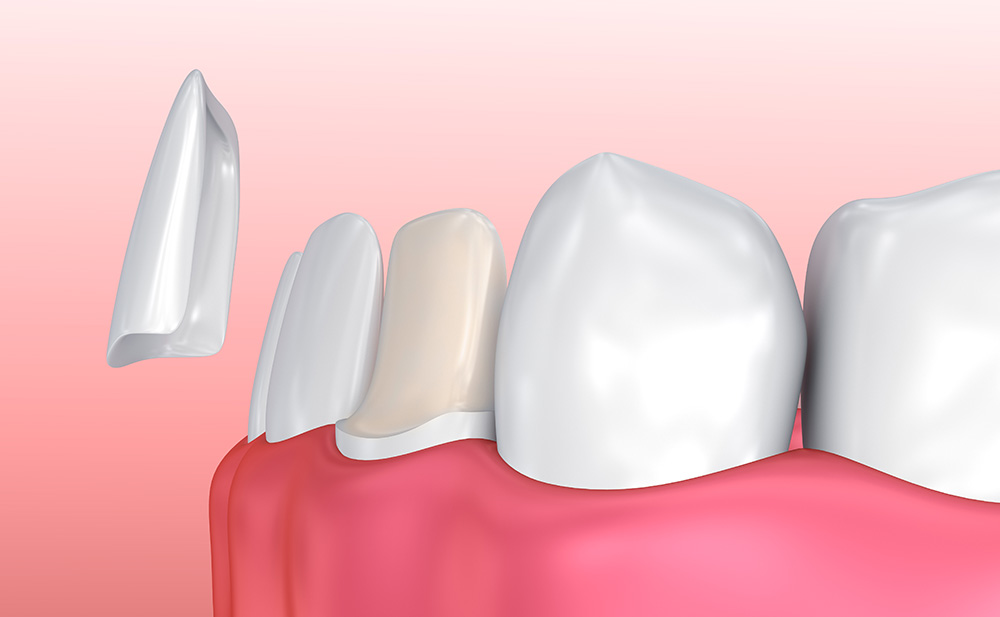 Make An Appointment
Open from Mondays to Sundays
Closed on public holidays
Please call 6538 2001 or fill in our online appointment form.