WHAT ARE DENTAL IMPLANTS?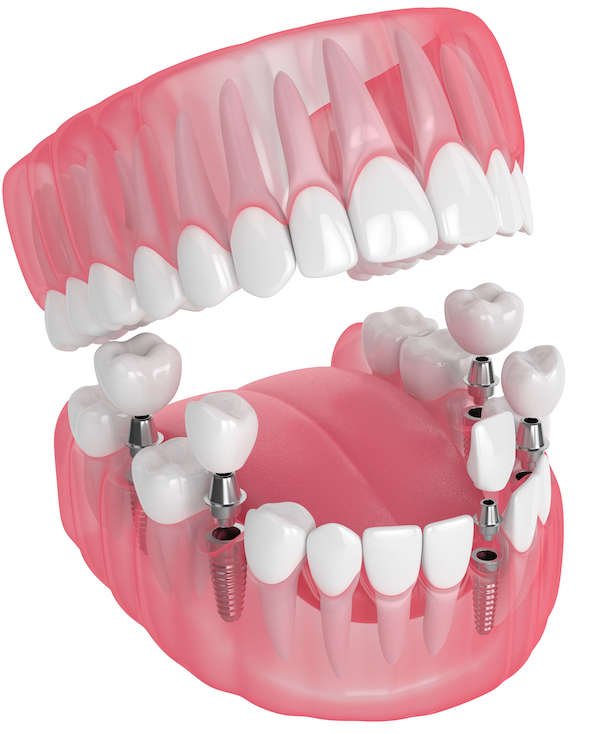 When one loses a tooth due to an infection or physical trauma, it can have a negative influence on not only one's self-esteem, but also result in the wear and tear of the remaining teeth. Whilst there may not be many effective treatments available to replace a missing tooth, it doesn't mean it's entirely impossible either.
Dental implants are small titanium screws that are surgically fixed into the jaw bone, effectively replacing the root of the missing teeth whilst simultaneously serve as a support for the new tooth or teeth. The properties of the titanium screws will ensure that a strong bond between the implants and the jaw bone is formed, which will then anchor and secure the implant to the jaw.
Replacing the missing tooth isn't its only benefit. These natural and lifelike implants will not cause any damage to the neighbouring teeth, making them the popular alternative to removable dentures and dental bridges. Instead, they play a vital protective role. Now that one's bite is balanced, the remaining teeth are exposed to less wear and tear, and one is able finally to chew with ease and confidence.
It will usually take a few months for bone around the implants to heal completely. Once healed, a crown, bridge or denture can be placed over the implant.
Post Treatment Instructions

Bite hard on gauze, change every 30 mins
Consume liquid or soft food for 1 week
Rinse with mouthwash twice a day
Avoid chewing on hard items- an implant can break or crown abutment may loosen
FAQs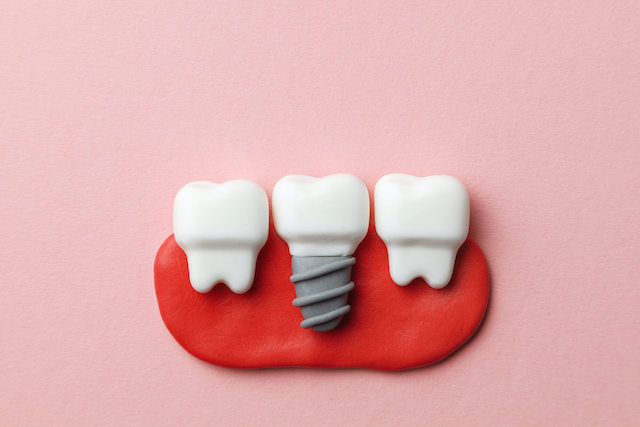 1. Are dental implants a suitable treatment for everybody?
Unfortunately, not everybody is suitable for dental implant treatment. Those that have a history of severe medical illnesses, long term medication that affects the jaw bone, or even excessive uncontrolled teeth grinding, are advised not to opt for these denture implants.
That said, visit a dental clinic in Singapore to get a thorough clinical and radiographic examination to see whether you're a suitable candidate for these artificial teeth replacements.
2. Will the dental implant treatment be painful?
Similar to a tooth extraction, a dental implant treatment is not without discomfort. You will experience a bit of bruising and swelling, but the pain will be alleviated with the prescribed painkiller and anti-swelling medication that your dentist will provide. To keep the discomfort to a minimum, you're advised to consume soft foods after the surgery. Continue brushing and flossing your teeth, but avoid the surgical area for the first 2 weeks.
3. How much do dental implants cost?
The price for a dental implant surgery differs from clinics to clinics, and also the complexity of your teeth condition. Typically, the price ranges from SGD$4000-$6000 for a routine non-complex case.
Fortunately, a portion of the amount can be claimed under your Medisave account if you're a Singapore resident. Through this plan, you can offset the cost up to SGD$1250 and pay the remaining balance. That said, do confirm with your insurance company to see whether you're covered.
4. How do I take care of my dental implants?
Since they are fixed into your jaw, all you need to do is continue with your everyday oral hygiene practices. Proper brushing and flossing will ensure the lifespan of your implants.
Take note that implants can fail if you're not consistent. Ensure that you visit your dental clinic at least twice a year to ensure the implant's stability.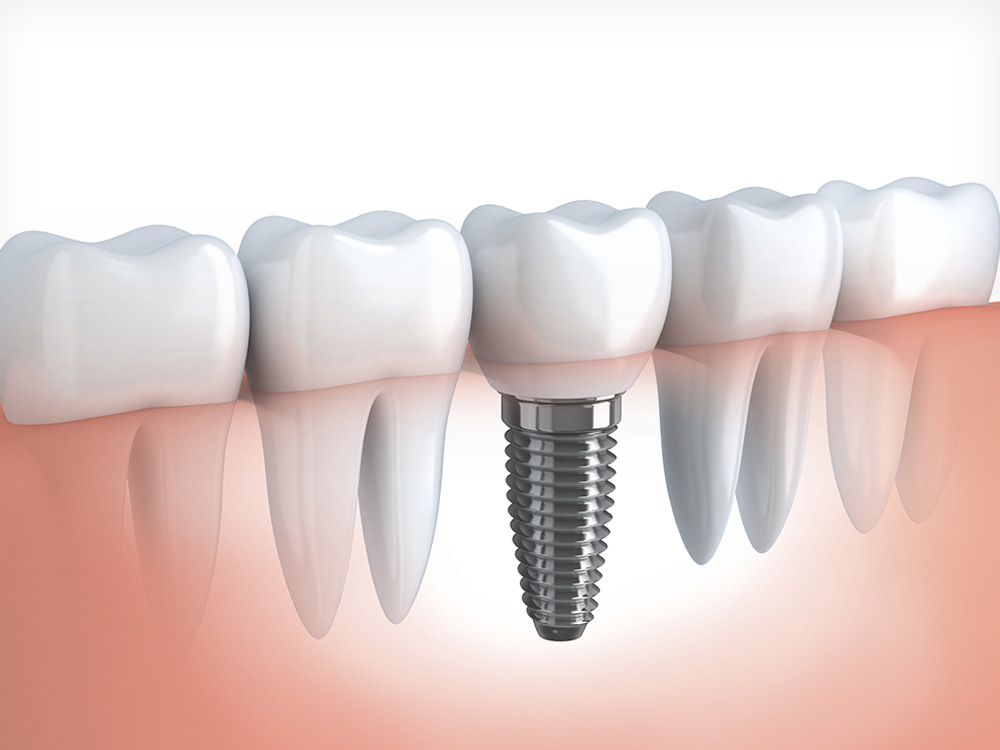 Make An Appointment
Open from Mondays to Sundays
Closed on public holidays
Please call 6538 2001 or fill in our online appointment form.